New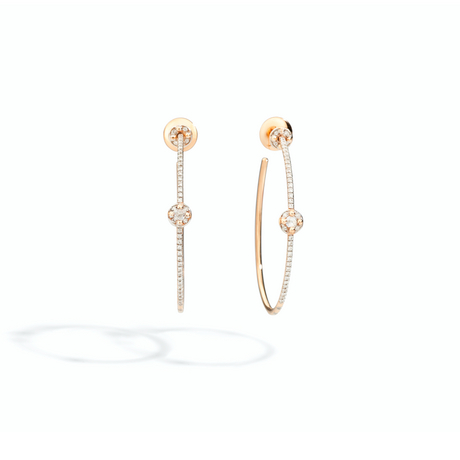 EARRINGS M'AMA NON M'AMA
Embodying the unpredictable nature of love, M'Ama Non M'Ama jewels answer the question, 'Loves me, loves me not?' with a color for every love story. Its designs evolve with new jewels of emotion, each designed to be combined.
Earrings in 18K rose gold and 82 diamonds 0.7 ct
Variations
The Collection

Stone details

Stone details

Jewel Fitting

Style Match

You may also like
DIAMONDS
The word diamond originates from Greek and stands for unbreakable. Renown for their strength and scratch-resistant body, diamonds are formed in the Earth's mantle at elevated temperatures and high pressure. The 4C scale used to determine their quality considers cut, color, clarity and carat weight (with one carat corresponding to 0.20 grams).