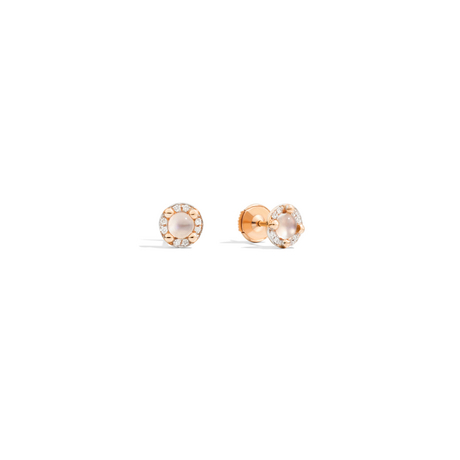 Earrings m'ama non m'ama
Evoking the sparkle of morning dew with the diamonds' sheer resplandence, the design of the new M'ama non m'ama lobe earrings immortalizes the felling of eternal devotion.
Earrings in 18K rose gold, 2 moonstone 0.84 ct, 16 diamonds 0.09 ct
Variations
The Collection

Stone details

Stone details

Jewel Fitting

Style Match

You may also like
MOONSTONE (ADULARIA)
In ancient times, moonstone gemstones were thought to be created by moon rays. The most evident quality is their adularescence, that is, the milky look typical of semitransparent and transparent gems with a cabochon cut. Their exclusive internal structure and microcrystal inclusions allow for a dense-looking appearance to be reflected on the whole surface.