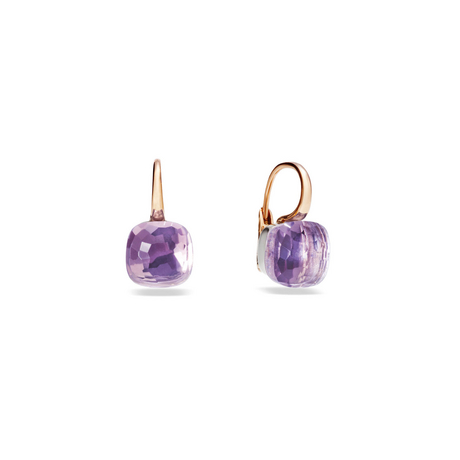 Earrings Nudo
The sleek and chic personality of the brand's most iconic ring lives on in this classic pair of earrings characterized by the same 'nude' stone available in a variety of fabulous colors.
EARRINGS NUDO CLASSIC IN ROSE GOLD AND WHITE GOLD WITH ROSE DE FRANCE
Variations
The Collection

Stone details

Stone details

Jewel Fitting

Style Match

You may also like
QUARTZ
ROSE DE FRANCE
The word quartz is of Slavic origin and means hard. Quartz stones are usually transparent, semi-transparent or opaque and may come in a variety of colors. For example, the 'Rose de France' quartz is characterized by a delicate pink hue, derived from the manganese salts present at the time of crystallization.