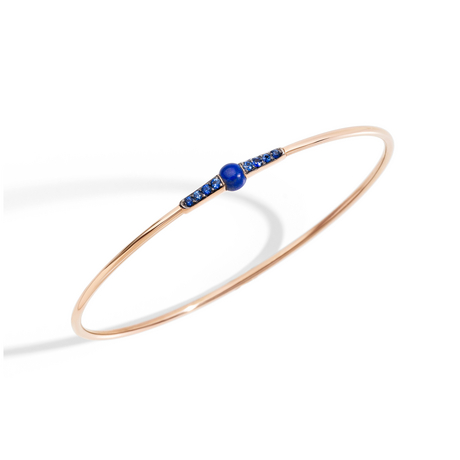 Bracelet m'ama non m'ama
With Byzantine inspiration, Pomellato introduces a mosaic of rose gold M'AMA NON M'AMA rings, bangles and earrings, featuring mineral gems for the first time ever.
Bracelet in 18K rose gold, 1 lapis 0.5 ct, 8 blue sapphires 0.2 ct Wearability: cm 16.5
Variations
The Collection

Stone details

Stone details

Jewel Fitting

Style Match

You may also like
LAPIS
Lapis is an antique deep blue stone with a matte finish whose name derives from both the Persian word to define the sky-blue colour and the place in which it was first dug up. With its complex composition of diverse minerals it may often present inclusions of pyrite that may certify its genuine nature.