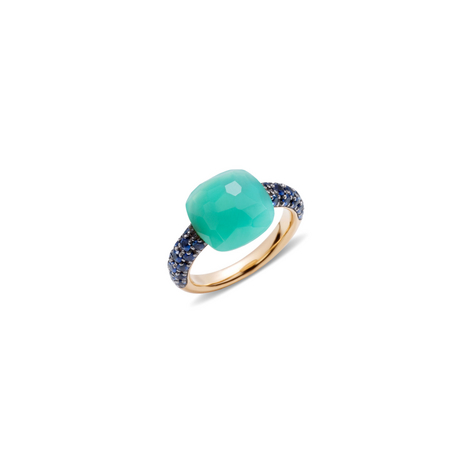 Ring Capri
Reminiscent of the clear seas and flourishing nature decorating the Mediterranean panorama, the colors of Capri match to create unexpected contrasts.
RING IN ROSE GOLD WITH CHRYSOPRASE BLUE AND SAPPHIRES (CT 0.76)
Variations
The Collection

Stone details

Stone details

Jewel Fitting

Style Match

You may also like
QUARTZ
CHRYSOPRASE
Chalcedonies are microcrystalline varieties of quartz made up of tiny crystals that are invisible to the naked eye. The typical coloration of chrysoprase ranges from apple green to greenish-yellow.