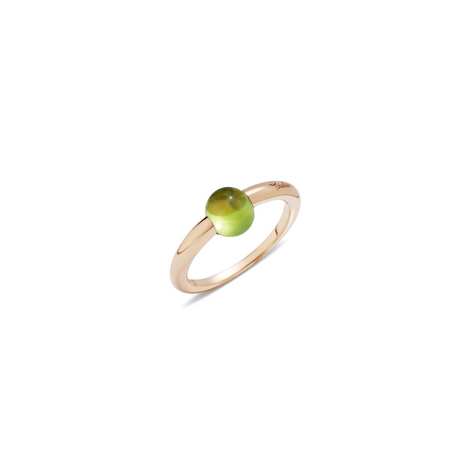 Ring m'ama non m'ama
Mix and match different colors to make a contemporary fashion statement and express your emotions.
RING IN ROSE GOLD WITH PERIDOT
Variations
The Collection

Stone details

Stone details

Jewel Fitting

Style Match

You may also like
PERIDOT
In old times, peridot was erroneously exchanged for topaz. It is typically dragged up to the surface of the Earth by magma and then found in the residue volcanic rock. Iron gives peridot its fabulous green tint, with shades varying from olive green to bright yellow green, to the most valuable dark olive green. Inclusions may resemble lotus leaves, tiny bubbles or opaque crystals.