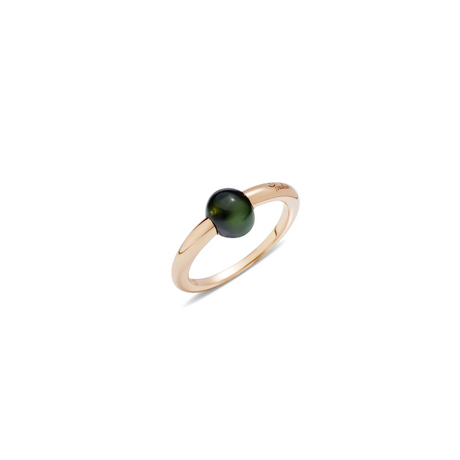 Ring m'ama non m'ama
Mix and match different colors to make a contemporary fashion statement and express your emotions.
RING IN ROSE GOLD WITH TOP QUALITY GREEN TOURMALINE
Variations
The Collection

Stone details

Stone details

Jewel Fitting

Style Match

You may also like
TOURMALINE
The word tourmaline is rooted in Sinhalese and suggests the combination of a multitude of colours, hence the broad range of hues available for the stone. Pale pink and vivid red for the rubellite variant, pale green and green-tinted dark blue for green tourmaline, blue and violet tones for the indicolite variant. Other colorations include yellow, orange, black and clear variants.