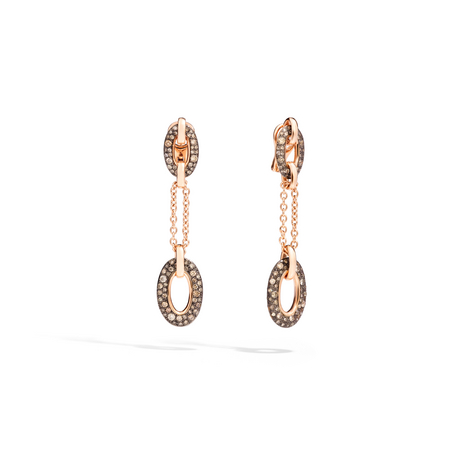 Earrings Tango
Hanging earrings with a thin link chain uniting brown diamond covered ovals.
EARRINGS IN ROSE GOLD AND BURNISHED SILVER WITH BRILLIANT AND ROSE CUT BROWN DIAMONDS (CT 3,28)
This item is available for purchase in our Boutiques.
Variations
The Collection

Stone details

Stone details

Jewel Fitting

Style Match

You may also like
DIAMONDS
The word diamond originates from Greek and stands for unbreakable. Renown for their strength and scratch-resistant body, diamonds are formed in the Earth's mantle at elevated temperatures and high pressure. The 4C scale used to determine their quality considers cut, color, clarity and carat weight (with one carat corresponding to 0.20 grams).