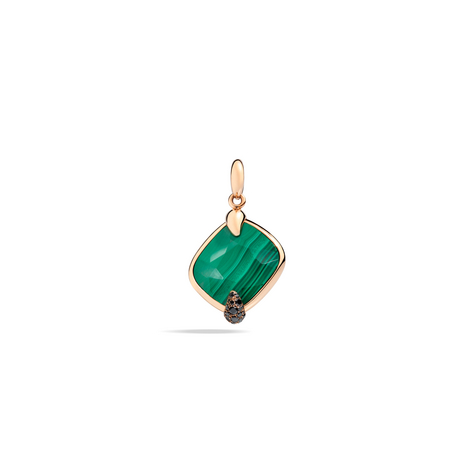 Pendant without chain Ritratto
Celebrating Mother Nature's genius, each Ritratto stone has been hand-selected for a singular beauty, then sculpted and framed like a work of art. Here featuring the Malachite version.
Pendant in 18K rose gold, 1 malachite 21 ct, 31 black diamonds 0.5 ct
This item is available for purchase in our Boutiques.
Variations
The Collection

Stone details

Stone details

Jewel Fitting

Style Match

You may also like
OBSIDIAN

Obsidian is a natural glass formed by the cooling of volcanic lava.
From an aesthetic point of view, the stone is glossy and black or grey in colour. Its attractiveness is linked to its golden and silver iridescence, created by minute bubbles and dimples that reflect and refract light.