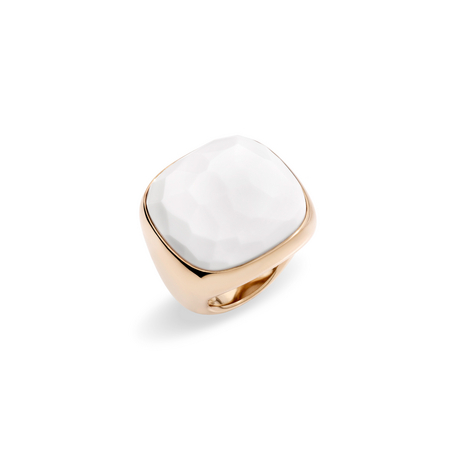 Ring Victoria
The rounded design of this ring is enhanced by a sophisticated white stone in cacholong with a faceted surface.
RING IN ROSE GOLD AND CACHOLONG
This item is available for purchase in our Boutiques.
Variations
The Collection

Stone details

Stone details

Jewel Fitting

Style Match

You may also like
CACHOLONG

Cacholong has the same chemical composition and hardness of quartz, with the addition of a small percentage of water. Known for its milky, porcelain-white color and ceramic-like smooth surface it often has a porous structure. The best quality stones for use in jewelry are mainly found around the Caspian Sea.