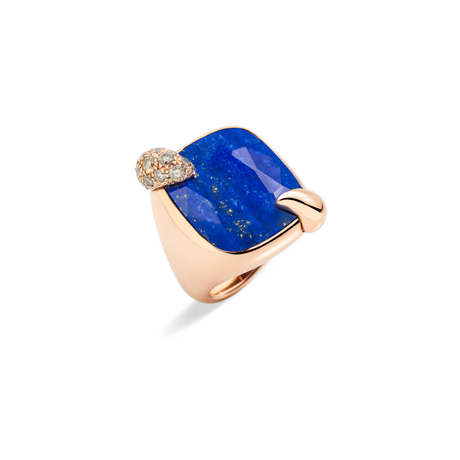 Ring Ritratto
Celebrating Mother Nature's genius, each Ritratto stone has been hand-selected for a singular beauty, then sculpted and framed like a work of art. Here featuring the Lapislazuli version.
Ring in 18K rose gold, 1 lapis 16 ct, 19 brown diamonds 0.65 ct
This item is available for purchase in our Boutiques.
Variations
The Collection

Stone details

Stone details

Jewel Fitting

Style Match

You may also like
LAPIS
Lapis is an antique deep blue stone with a matte finish whose name derives from both the Persian word to define the sky-blue colour and the place in which it was first dug up. With its complex composition of diverse minerals it may often present inclusions of pyrite that may certify its genuine nature.