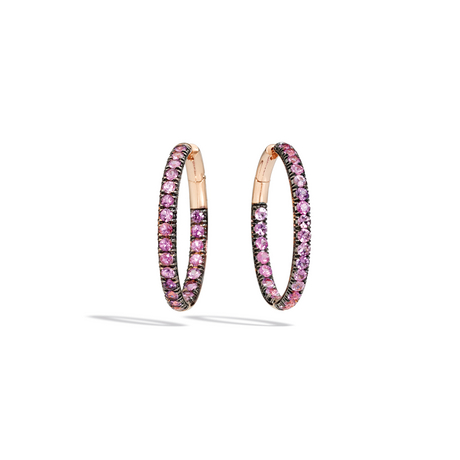 Earring Tango
A pair of tubular over shaped earrings, encrusted with colored gems on the outside, and polished rose gold inners.
EARRING IN POLISHED AND BURNISHED ROSE GOLD, PINK SAPPHIRES CT 6.28
This item is available for purchase in our Boutiques.
Variations
The Collection

Stone details

Stone details

Jewel Fitting

Style Match

You may also like
CORUNDUM
PINK SAPPHIRE
The pink sapphire is a pink variety of Corundum. It differs from ruby ​​due its lower saturation of red, giving the gems their softer tone. The stone's colour can be very delicate, bright, pure or with hints of violet. The clarity of this stone is sometimes accompanied by subtle inclusions and fluid veils.