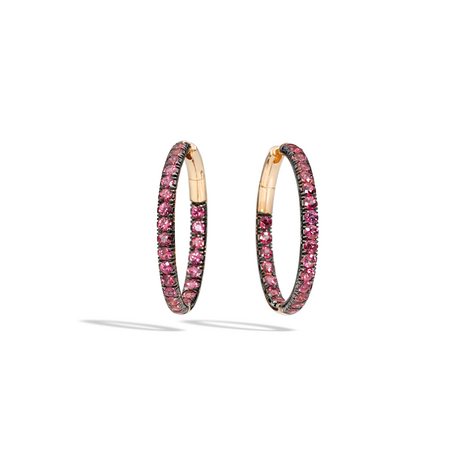 Earring Tango
A pair of tubular over shaped earrings, encrusted with colored gems on the outside, and polished rose gold inners.
EARRING IN POLISHED AND BURNISHED ROSE GOLD, RHODOLITE GARNET CT 7.10
This item is available for purchase in our Boutiques.
Variations
The Collection

Stone details

Stone details

Jewel Fitting

Style Match

You may also like
GARNET
RHODOLITE
The term garnet refers to a family of minerals that share the same crystal system and part of their chemical formula. Colours may include light red, reddish brown, reddish purple as well as reddish orange, orange and green. The rhodolite variety of garnet is usually immediately recognisable for its shiny surface and reddish purple body.