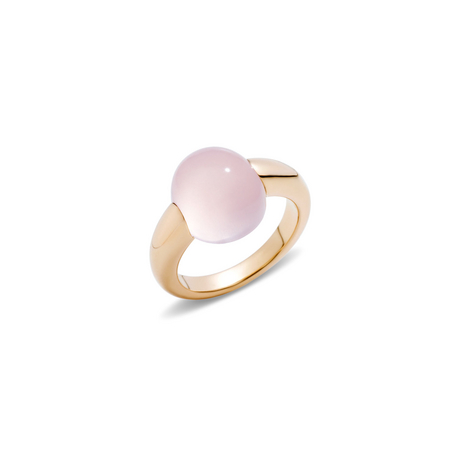 Ring Luna
The pearly allure of its opalescent colours and soft curves, makes Luna reminiscent of the moon.
RING IN ROSE GOLD WITH MILKY PINK QUARTZ
This item is available for purchase in our Boutiques.
Variations
The Collection

Stone details

Stone details

Jewel Fitting

Style Match

You may also like
QUARTZ
ROSE QUARTZ
The word quartz is of Slavic origin and signifies hard. Quartz stones in general may be transparent, semi-transparent or opaque and may come in a variety of colours. In particular, the rose quartz gemstone ranges from a milky to an almost transparent look, typically showcasing a delicate pink hue that may be intensified by tiny inclusions or veils.