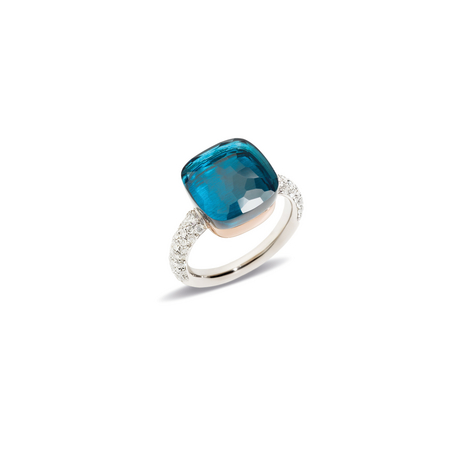 Ring Nudo
Beschreibung
Versand & Rückgabe
Nudo with Diamonds, die kostbare Variante des legendären Rings des Hauses, besticht mit einem faszinierenden Design, in dessen Mittelpunkt ein 'Nude' Stein steht, der von einer mit Diamanten verzierten Ringschiene ergänzt wird.
"NUDO WITH DIAMOND" RING AUS WEISSGOLD UND ROSÉGOLD, LONDON BLUE TOPAS UND KLEINEREN DIAMANTEN (0,73 KT.)
Lieferung innerhalb von 2-3 Werktagen bei Standardversand.
Sie können die Rückgabe für alle Artikel innerhalb von
14 Tagen
nach Lieferung beantragen.
Der Rückversand erfolgt schnell und einfach mit dem vorgedruckten und bezahlten TNT Retouretikett, das dem Paket beiliegt.
Alle Details zum Ablauf der Rückgabe finden Sie im Bereich
Kundenservice
.
Varianten
Die Kollektion

Edelsteindetails

Edelsteindetails

Passform

Styling

Das könnte Ihnen auch gefallen